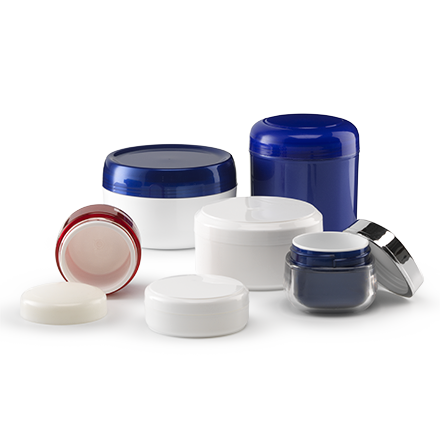 Weener Plastics (WP) has now received the ISCC Plus mass balance certification for its site in Maçanet de la Selva, Spain. This means this site can now offer its customers high-performance plastics made from renewable attributed raw materials in the same good quality as fossil-based plastics. This makes it the second plant in the group that has been accredited with the ISCC Plus certificate.
WP is fully committed to playing an active role in supporting the transformation to a circular economy, as well as introducing and fully integrating Circular Thinking in the packaging sector. With the ISCC Plus accreditation, the company can now offer its customers certified sustainable materials – for chemically recycled and biobased materials – in addition to other low carbon alternatives like mechanically recycled PCR. WP aims to implement the ISCC scheme globally. Last year the site in Ede, Netherlands received the ISCC Plus accreditation and now the site in Spain.
"We are very pleased to have acquired the ISCC PLUS certification. With the mass balance certification across the entire value chain, we want to achieve transparency and at the same time help customers to reduce their own carbon footprint," comments Ivone Ardanaz, Manager Integrated Management Systems in Spain. "By gaining this certification, we are making great progress towards implementing our sustainability strategy and transitioning towards a more circular economy."
The site in the north of Spain produces Caps, Closures, Jars and Lids for regional and international brands in the Personal Care and Food markets, among others. They produce for the local market as well as for European and overseas destinations. The ISCC sustainability scheme is latest example in a list of initiatives to reduce the environmental footprint.
-------------------------------------------------------------------------------------------------------------
Weener Plastics (WP) ha recibido la certificación de balance de masa ISCC Plus para su planta en Maçanet de la Selva, España. Esto significa que esta planta ahora puede ofrecer a sus clientes, plásticos de alto rendimiento hechos de materias primas renovables con la misma calidad que los plásticos de origen fósil. Esto la convierte en la segunda planta del grupo acreditada con el certificado ISCC Plus.
WP está plenamente comprometido a desempeñar un papel activo en el apoyo a la transformación hacia una economía circular, así como a introducir e integrar plenamente el Pensamiento Circular en el sector del empaque. Con la acreditación ISCC Plus, la empresa ahora puede ofrecer a sus clientes materiales sostenibles certificados, para materiales químicamente reciclados y de base biológica, además de otras alternativas bajas en carbono como el PCR reciclado mecánicamente. WP tiene como objetivo implementar el esquema ISCC a nivel mundial. El año pasado, la planta en Ede, Países Bajos, recibió la acreditación ISCC Plus y, ahora, hace lo propio la planta en España.
"Estamos muy contentos de haber recibido la certificación ISCC PLUS. Con la certificación de balance de masa en toda la cadena de valor, queremos lograr transparencia y, al mismo tiempo, ayudar a los clientes a reducir su propia huella de carbono.," comenta Ivone Ardanaz, Manager de Sistemas Integrados de Gestión en España. "Al obtener esta certificación, estamos logrando un gran progreso hacia la implementación de nuestra estrategia de sostenibilidad y la transición hacia una economía más circular."
La planta, ubicada en el norte de España produce Tapas, Cierres y Tarros para marcas regionales e internacionales en los mercados de Cuidado Personal y Alimentos, entre otros. Producen para el mercado local, así como para destinos europeos y extranjeros. El esquema de sostenibilidad de ISCC es el último ejemplo en una lista de iniciativas para reducir la huella ambiental.
12 Mar 2021