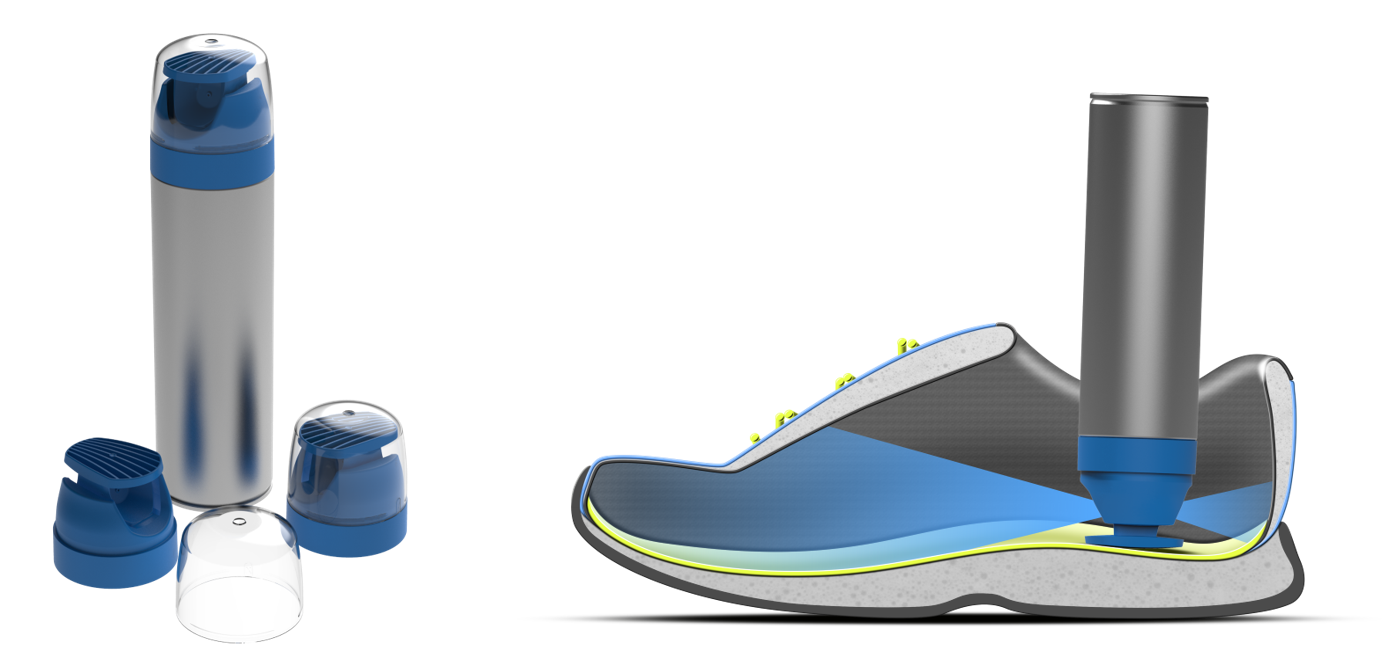 Weener Plastics developed Carl, an innovative one-piece aerosol spray actuator to freshen up shoes. This practical spray concept is easy to apply. It can be placed in upside down position in the shoe. The large ribbed top surface gives good grip and stability. After actuation of the aerosol, it sprays to the front and the back to reach the whole inside. The two functional sprays are generated using the Integrated Spray technology. Different spray patterns are feasible, depending on the formulation and customer demands.
Carl is an attractive, standard actuator that fits on 45 mm tinplate cans and 45 mm aluminium transfer shoulder cans. The spray actuator is supplied with a matching over cap for protection. Customization of the over cap is possible to create a distinctive look.
The first commercial samples will be available in October 2019. Full production has been planned for November 2019.
Sustainability
In line with our strategy to stimulate the circular economy, the Carl actuator is produced from Post Consumer Recycled (PCR) polypropylene (PP). There is no POM insert. The mono material product can be easily recycled.
Integrated Spray Technology
Weener Plastics developed a proprietary spray solution with a patented technique, integrating both the actuator and insert. The double spray orifices of the actuator are positioned just above the stem to optimise the control and performance when activating the aerosol. Special chambers and channel design stimulate the acceleration of particles into a swirling pattern.
For more information, please contact Weener Plastik Ilkenhans GmbH
T +49 7681 4778760
E ilkenhans@wppg.com
11 Jul 2019